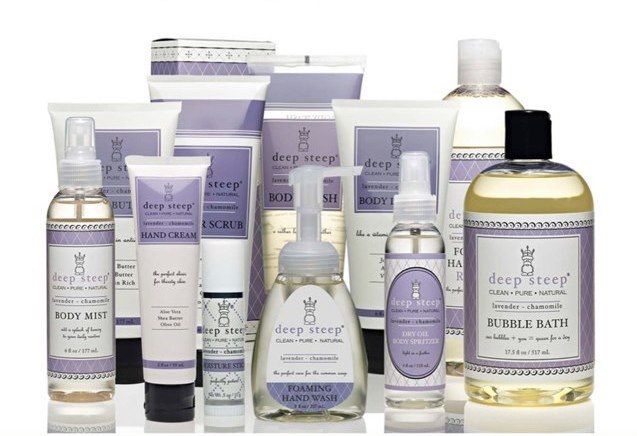 There is nothing better than a long, hot soak in the bathtub to give you a fresh perspective and relieve stress. I was so pleased to work with Deep Steep and share these great products with my readers.Lavender is one of my top favorite scents. It can relax me when nothing else can, and it helps lower my pain level by doing so. I've been trying to grow Lavender for years and to date I've not figured out what it is going to take to get this amazing plant to thrive in my area. I will keep trying until I accomplish this goal. Deep Steep sent me a wonderful Lavender Chamomile gift pack to review and I'm very thankful for it considering I can't grow enough Lavender for the extract I would need to make my own bath products. YET. I'm a determined woman.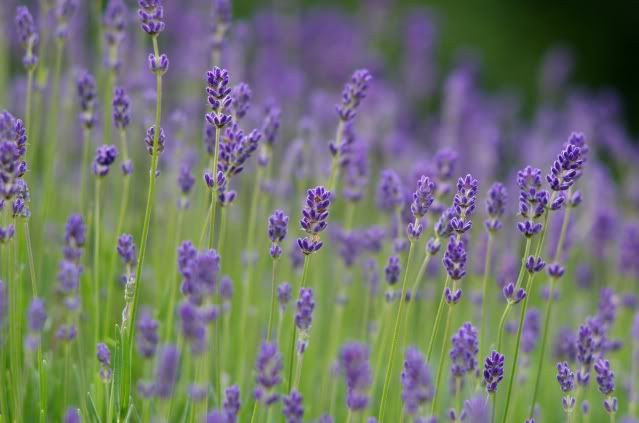 I use all natural products whenever available to me. Because of the small area that we live in and the lack of malls and other shopping centers, I usually have to order most of my favorite products online. When I order online I automatically start searching for companies that provide products free of unwanted chemicals. Speaking of unwanted chemicals...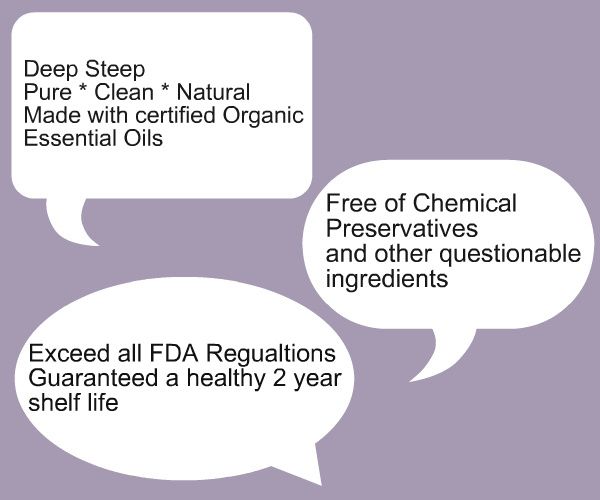 The gift pack I received contains a variety of pure, natural, relaxing, bath and body products. I want to touch basis a little on the bubble bath, body wash and body butter. Like I mentioned this set is Lavender Chamomile scented and if you aren't familiar with Chamomile it's a relaxing plant and many people take this to help them sleep but we aren't concentrating on that today. I feel like everyone knows a little bit about Lavender since there are so many products it's used in now so I won't really go into what all it's used for.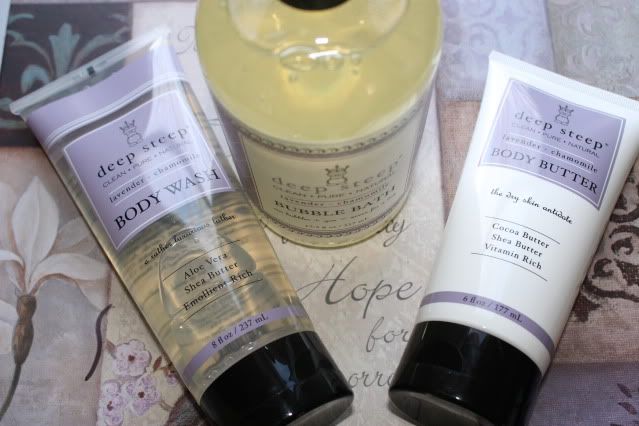 The bubble bath smells delightful and it doesn't take a whole lot to make a tub full of bubbles. I probably use more than I have to but I'm generous with my bubble bath products. If you want this to last longer, you won't have to use as much as I do. When I'm in the tub I want my bubbles to last as long as my bath and this bubble bath seems to meet my expectations with flying colors. Not only is it relaxing to soak in, it's really good for my skin with all of the oils, herbs and aloe that it's made with. It's clear in color and it's nice and thick.
The body wash provides an amazing lather and rinses clean. Like the bubble bath it is full of wonderful natural products that are healthy for my skin. It's a soft body wash and it also leaves my skin feeling soft after I rinse it off. After soaking in the bubble bath and then using this, I have to turn the shower on to rinse off. I have been using the body wash with my Professional Skin Care System and my skin is glowing when I get out of the tub.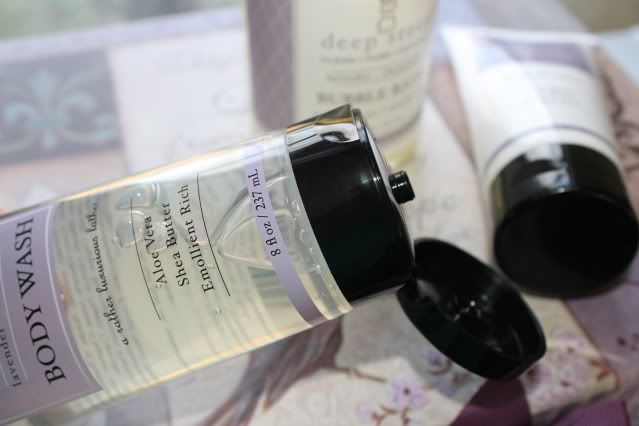 After I dry off I apply the Deep Steep body butter. Ahhhhhh... that says it all. This body butter hydrates even my dry winter skin. The older I get the more I seem to need to restore moisture in my skin. I once had what I considered then to be oily skin. Now I'm constantly battling the dryness. Winters have always been worse but that has changed thanks to Deep Steep and this fabulous body butter. It has the perfect combination of ingredients that my skin needs. Try it! Just do.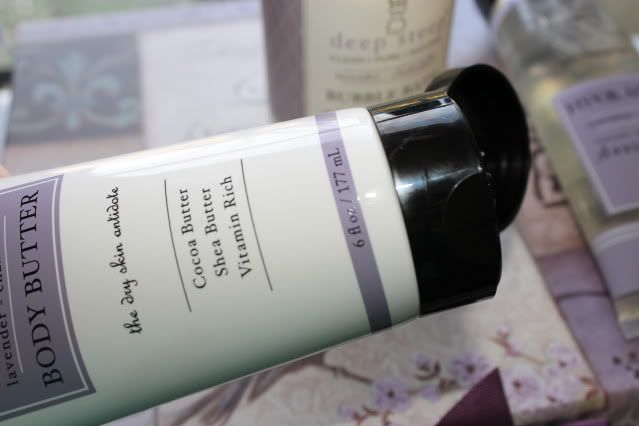 Aromatherapy works really well for my stress and pain and these products all get a 5/5 rating from me based on how much they help me and how well the products work. Deep Steep is going to provide one winner a mystery gift pack in a giveaway. The giveaway will last 48 hours so enter now. After you enter this giveaway, you can claim your bonus entries in the Ultimate Family Mystery Giveaway which will end somewhere around February 1st. You will want to enter each giveaway leading up to that to claim bonus entries for it. The link will be provided in the below rafflecopter form. US residents only and you must be 18+ to enter.
a Rafflecopter giveaway
Disclosure: I was provided the above products featured products free to help facilitate my review. Miss Jackie's Views is not responsible for shipment of prize. At the close of this giveaway, Deep Steep will provide a