Naturally Fresh makes products for men, women, and children. This great giveaway will award products for everyone in the family to the lucky winner! You may have seen Naturally Fresh
Deodorant Crystal
Roll On Fragrance Free at Walmart, Publix or even Walgreens. You can also purchase this online. This deodorant is sold at multiple stores and is easy to find. Today I'm going to tell you why I recommend this, besides the obvious of it being all natural.

I have been using this deodorant for a week now. Prior to this review I refused to purchase roll on deodorant. It has always felt sticky to me. This deodorant is
not sticky
. Once I put it on and it dries, it's dry. It provides all day protection without staining my clothes. Normally, I can't put on deodorant right after shaving under my arms, but I can this one. It doesn't cause a rash or sting because it has chamomile in it. This also comes in a trial size in case you want to try it before purchasing a full size roll on. One of the things I like about this company is that their products are not tested on animals. Another thing I want to point out is that it's doctor recommended by oncologists, dermatologists, and allergists.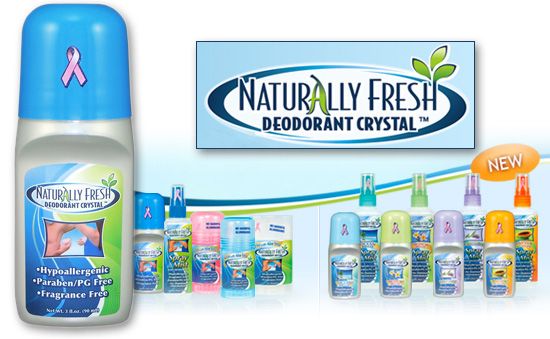 The Naturally Fresh Deodorant Crystal also comes in a liquid version for those that prefer spray deodorant. They both retail the same, price wise, and I've had the opportunity to try both products. It's very gentle and 100% natural. I ended up giving this one to my sister because she has super sensitive skin. I thought that was the best way to determine just how gently this product is. She raves about it and that's saying a lot. She's had no reaction from this whatsoever. This also comes in a smaller size in case you want to try it before you buy it.

Also for my review I received MoistStic, Natural Lip Balm. The company claims this is the absolute best lip balm in the world and I do believe it is one of the best ones I have every used. It taste delicious (peppermint) and yes I could eat the stick it taste that good. This lip balm is made with healing Tea Tree Oil ("miracle oil").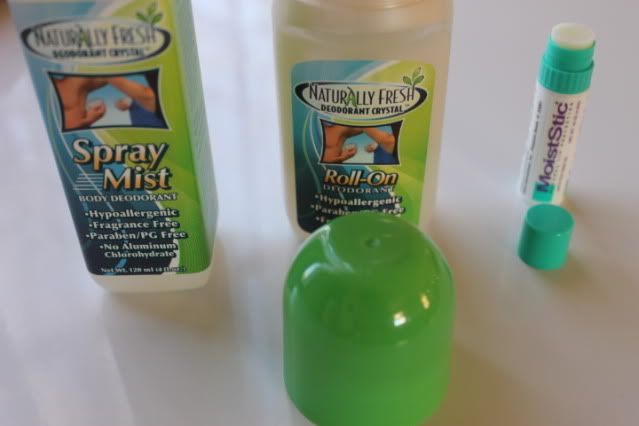 I've really enjoyed reviewing these products from a company that cares about the environment and what you put on your skin. Naturally Fresh Deodorant Crystal is participating in my Ultimate Family Mystery Giveaway. At the close of that giveaway one winner will receive multiple prizes for men, women and children. In order to claim your entries for this giveaway, enter using the rafflecopter form below. The link will be provided after you complete the mandatory entry.
No winner will be selected from this form, it's here only to provide you entries into the ultimate giveaway and to give this great sponsor some well deserved love and visits.
This company along with all of the companies participating in the Ultimate Family Mystery Giveaway will send the winner a mystery package.
CONNECT WITH NATURALLY FRESH DEODORANT CRYSTAL Blog | Facebook | Twitter
You only have 48 hours to enter this so you can claim your entries. You must live in the US and be 18+ to enter. Thank you for your participation and good luck :).
a Rafflecopter giveaway
Disclosure: I received one or more of the products mentioned for free to help facilitate my review. naturallyfreshdeodorantcrystal.com is sponsoring a mystery giveaway and will be responsible for shipment of prize. This