/
I was having trouble sleeping one night and I started looking around the Internet for some mouthwatering BBQ products. I don't know what it is about men and grilling but they go hand in hand. I wanted something yummy, delicious and different and lo and behold I found the type products I was seeking at
Ole Man's Spice Rub & Seasoning
. I love getting personal with companies that I work with so I wanted to share this short video with you.
I haven't personally tried any of these products yet but as soon as it's warm enough to fire up the grill we are going to invite family and friends over to throw down with some Ole Man's Spice Rub & Seasoning. I am pleased to tell you that Mister Joe Sprinkle is participating in my Ultimate Family Giveaway. I'm not going to spoil the surprise and tell you what type of products the winner will receive but if you visit the website you will be able to see for yourself how tempting and tasty everything looks. I am just dying to try the seasonings on some grilled chops or chicken. I imagine it would be just as tasty on veggies as well. From the grill to the oven, I believe after reading the positive reviews for these products, that the winner of the Ultimate Family Giveaway will be a very happy winner.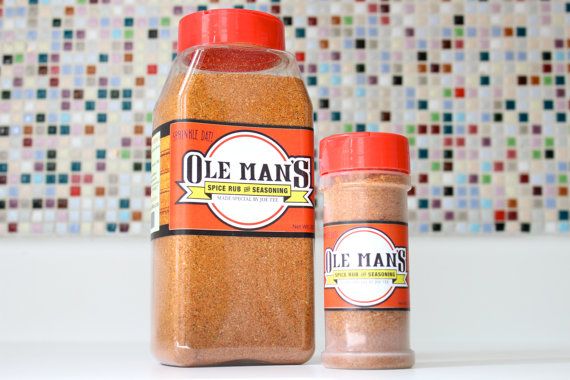 At the end of my January Mystery Giveaway Celebration event, one winner will be selected for the family giveaway. To earn entries in that giveaway, you will need to enter all of the giveaways that you are able to. You will only have 48 hours for each one so be sure to stop back in daily so you don't miss any. If you have missed any previous postings let me bring you up to date. Every day there are 2 giveaways posted. 1 will be a part of my January Mystery Giveaway Celebration event and someone will win a mystery gift pack from the sponsor at the end of 48 hours. The other giveaway will go in the Ultimate Family Giveaway and will not be selected from the forms. It's here only to provide you entries into the ultimate giveaway and to give the Ultimate Family giveaway sponsors some well deserved love and visits. This company along with all of the companies participating in the Ultimate Family Mystery Giveaway will send the winner a mystery package at the close of this event. If you have any questions or comments, please send me an email to terrishaven@gmail.com. Thank you and good luck.
a Rafflecopter giveaway
US 18+ to enter.
Disclosure: Miss Jackie's Views is not responsible for shipment of prize. This giveaway is sponsored by Mister Joe Sprinkle and is not affiliated with facebook.