The hardest people to shop for on my list are the men in my life. With Valentine's Day just around the corner I am pleased to introduce Rooster Juce to my readers and give you a chance to win some for the guys in your life too! Don't know what Rooster Juce is? Read the review and don't forget to enter the giveaway!
When I was seeking men's all natural products, I had my male family members as well as our male friends in mind. I use all natural products on myself but my preference is flowery or girly scents. I wanted to find something that I could buy for gift giving that was specifically centered around men. During my search, I landed on a website called Rooster Juce. The name is so cute to me lol. I browsed around and an idea started forming in my mind that went beyond the fact that I was looking for a company to buy from... why not, feature this great company in my January Mystery Giveaway Celebration event?! Made sense to me... so, I contacted them and from there they agreed to sponsor this giveaway for one of you to win something or somethings (not saying what ha) from their company.
They sent me some products to review because we all know that everything I post on my site has to pass the "Terri" test. You will be happy to know that they passed with flying colors. I now know where I can buy those all
natural products for men
on my gift giving list. I do 90% of all of my shopping online. I like the convenience of shopping in my jammies when I'm having a really bad pain day with my back. Thank you Rooster Juce for your participation in my January Mystery Giveaway Celebration event.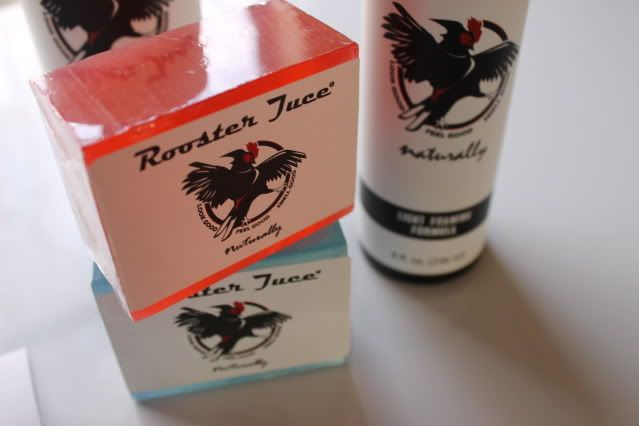 I wish each of you could smell these products but luckily one of you will be able to. I'm sure the questions on everyone's minds are; do they clean, do they lather well, do they rinse without leaving a filmy residue on the body. Yes, yes and yes. As their logo states, looking good, feeling good and smelling good. What I received:
Rooster Juce Shampoo Concocktion #1 The Awakening
If you are looking for an all natural shampoo that does not weigh your hair down, I suggest purchasing this shampoo. I even tried this on my hair to see how well it works to remove hairspray. I don't know why I wanted to know that lol, but I did. And it does. I feel confident that it will remove work particles from your hair from whatever source you may work and labor with. A shampoo that can remove stiff hairspray with one washing needs to take a bow. Well done Rooster Juce.
Rooster Juce Shave Gel with Aloe Light Foaming Formula
I didn't try this product personally although I could have on my legs. The Mr. was being stingy with this because he liked it that well. His face is usually dry or stings after shaving but he hasn't had any problems since using this shave gel. It lift the hair shaft and he gets a nice clean cut. Again, well done Rooster Juce.
Waves 100% Vegetable Based Glycerin Soap & Italian Blood Orange 100% Vegetable Based Glycerin Soap
I don't know if you have ever used glycerin soaps before but if you have then you probably know that glycerin soap is translucent and in my opinion very pretty as well as a wonderful soap that provides soft skin which is due to the fats or oil used in it. I'm not going to give you a lesson on how the hygroscopic matter attracts water right out of the air or anything like that but I do want to mention that this soap is one of my favorite types because of the skin nourishing glycerin! TRY THIS SOAP!!! You will feel the difference. 4 great products from 1 great company.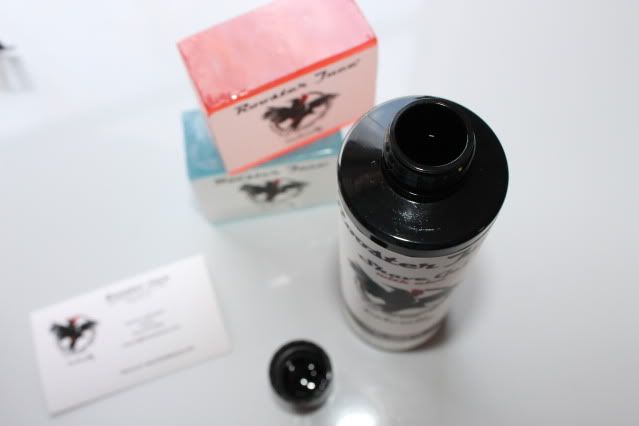 As I mentioned, Rooster Juce is sponsoring a giveaway for one of my readers to have the same chance I received to try their products for yourself. After you enter this giveaway, be sure to follow the link on the form to claim your bonus entries into the Ultimate Family Giveaway featuring mystery products for men, women and children. You will only be able to claim the entries for 48 hours, however, you will still be able to follow Rooster Juce on FB to claim a couple of extra bonus entries during the duration of the January Mystery Giveaway Celebration event.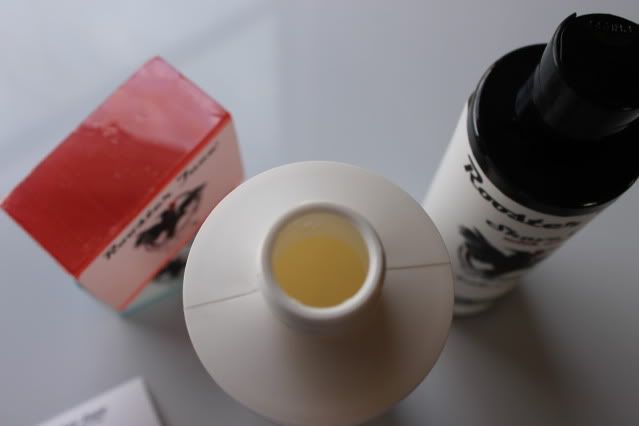 This giveaway is for my US 18+ readers. Please use the rafflecopter form below to enter. If you have any questions or comments I can be reached at terrishaven@gmail.com or use the contact form tab which is located on the right of each page.
a Rafflecopter giveaway
Disclosure: Miss Jackie's Views is not responsible for shipment of prize. I received the above mentioned products for free in exchange for an honest review. Rooster Juce is generously supplying one of my readers wi